The day when every woman is a princess is on her wedding day. Oh, she goes to such extremes in preparation of music, menus, and flowers until she is satisfied and then change her mind. But not with her dress. She will not change her mind once she has found the right one. "This is it"! She might designate others in preparation for food and music but not her dress; that dress she will take care of on her own and entrust to no one. It will be in her closet and you know she will look at her dress over and over in anticipation of her wedding day. The day when she is the princess. The day when she is the beautiful bride.
I love the front buttoned look on this dress. A very nice touch.
An old fashioned petite look.
This dress is a classic beauty.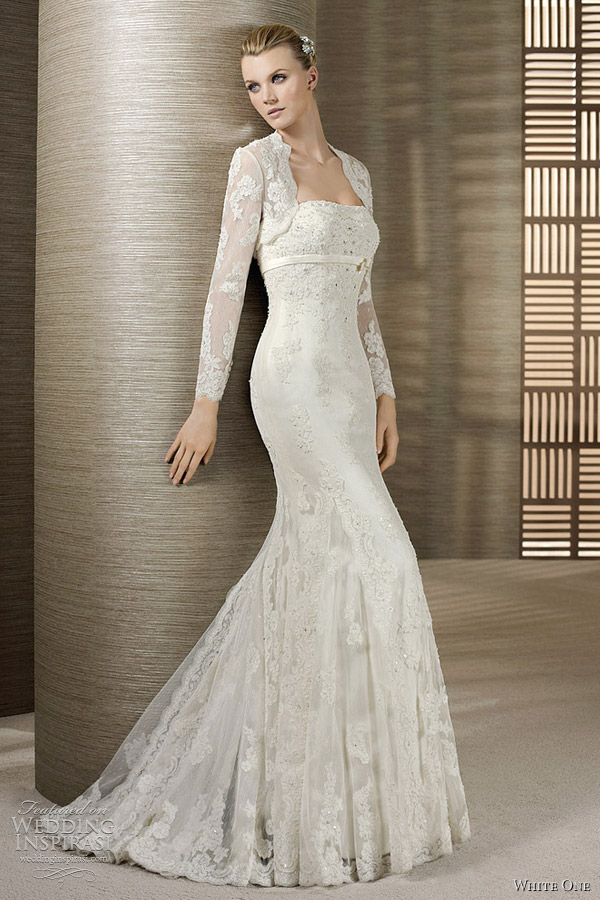 The lace at the bottom of this dress is absolutely stunning. The bolero is simple and very pretty.
I like this dress the lace is pretty which gives it a very soft look yet stylish.
How beautiful it is to wave. It makes for a lovely picture of the bride smiling and waving happily to those that love her and wish her all the happiness in her new life of matrimony.
Ahh, everyone knows that every bride is the picture of beauty defined.
xox
Blessings,
http://www.mylove-dress.com/Lace-Wedding-Dresses_c112_21/
http://geebird.com/vintage-white-lace-tea-length-wedding-dress-lwd019-p-939.html
http://www.9lover.com/blog/Cheap%20Plus%20Size%20Wedding%20Dresses,Cheap%20Plus%20Size%20Wedding%20Gown,Wedding%20dresses,wedding%20gown/long-sleeve-wedding-dress
http://www.weddinginspirasi.com/2011/09/05/white-one-2012-wedding-dresses/
http://www.dailymail.co.uk/femail/article-1382004/Royal-Wedding-2011-Does-Kate-Middleton-score-higher-style-stakes.html
http://www.flowergirldresses100.us/2012/01/wedding-dresses-with-sleeves-for-the-winter-wedding/
http://www.realbeauty.com/hair/celebrity/kate-middleton-hair-makeup#slide-1