On several occasions I have been asked what facial cream I use. Believe it or not, I use Ponds. Once in awhile I use a coconut milk scrub that I make but Ponds is my daily facial cream.
As a young girl 16, we moved permanently to Phoenix in the summerª,
my skin was not acclimated to the weather, I developed a rash that covered my face, i
f I smiled the dry scab would crack and bleed, and because of the itching it became worse and began to spread .
After several weeks
of trying this and that,
m
y mom took me to the doctor, Dr. Kohn, and he advised me on what I needed to restore my skin and become used to the elements.
No medications were prescribed just simple facial washing with Dove and going out less often to get used to the dryness and heat but staying in the shade, the third piece of advice he gave was that I give my face a wash with goat's milk every other day
until my face healed
.
I followed the instructions and it worked. I continued with the milk until I was in my late teens.
·
Goat's milk is consumed by more people worldwide than the milk of any other animal, according to the American Dairy Goat Association. Goat's milk is used in much the same manners as cow's or buffalo's milk, as a drink, to make creams, cheeses, ice creams and even to make soaps and

beautyproducts

. Goat's milk is also popular for use in baby formula, as goat's milk is considered closer to human milk than cow milk.
(My doctor was of Asian decent and as I researched the benefits of goat's milk, I see it is the milk mostly used in Asia.)
o
Goat milk has a long association with human history, especially in Asia and Africa where approximately 80 percent of the world's goat population resides.
The first time ever I saw your face,
I thought the sun rose in your eyes,
And the moon and the stars,
To the dark and the endless skies.
...The first time ever I saw your face,
Your face, your face, your face.

I was around 19, still living at my parent's home, when a commercial about a face cream and the music made me cry. The song said, "First time ever I saw your face…" by Roberta Flack, so, I began to use Oil of Olay as a cream from then and through my twenties and all because of a song. (Silly me)
By the time I turned thirty I had my three kids and started to see a few changes. I asked Ralph, "Do you see the crows feet around my eyes?" He cupped my face and said, "No, all I see is the
beautiful
young girl I fell in love with many years ago." Aww, I hugged him tightly.
Now, I am in my forties, looking at fifty in a couple of years. I started using Ponds probably after turning thirty. It's
been over 17 years. It is not one of the expensive creams that probably get their water from the "Fountain of Youth" but I am happy with Ponds.
As, for my soap, I still use Dove but once in a while I use Yardley of London's
Almond Milk. I also use Yardley's, St. Ives Oatmeal and Shea Butter moisturizer as a body lotion, too.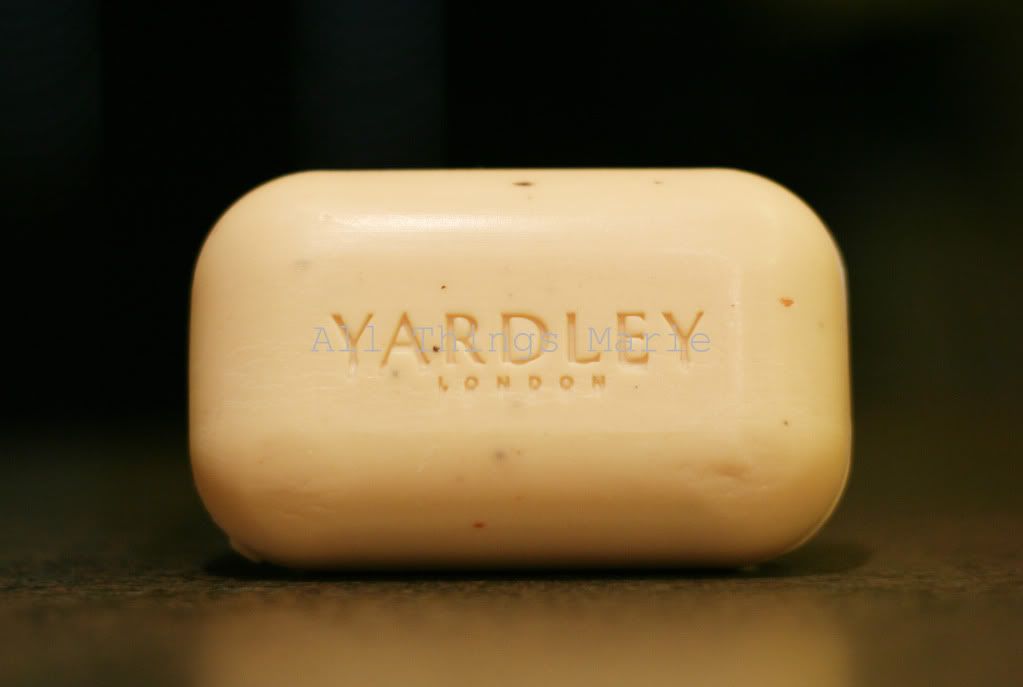 "Our unique S
hea butter and
sunflower oil
blend
penetrates and protects
,
pure goat's milk
serves as a
natural skin moisturizer
, while
organic honey and sweet almond oil smooth and soften"
Yardley
Mostly, Dove as the cream-bar my doctor recommended and Ponds, simple and inexpensive, but I think they work. I still use milk but in a soap of almond milk and as I stated above in a coconut milk scrub.
I enjoyed our visit together. I hope you did, too.
I dedicate this post to my niece, Victoria, because she sent me an email asking me for my beauty secret.
I love you, Victoria.
xox
Blessings,
http://www.ehow.com/about_6507645_goat_s-milk.html
"First Time Ever I saw Your Face" by Roberta Flack
a. "
As a child..." we had a ranch in California and a home in Phoenix, but, we were what are called "Snowbirds" and did not stay through the summer months.